Iron Sisters Advisory Board
What is the Iron Sisters Advisory Board?
Iron Sisters has always strived to make community our focus.
Community is the reason we began.
It all started at the Inaugural Iron Sisters Strength Camp in 2014, where we formally launched our community. And, it's why we continue to bring women together, year, after year, after year.
Our community is growing!
And so, it only made sense to cultivate a group of leaders, fellow Strength Advocates in their own right, to form a collective leadership team.
They'll help guide, share and mentor our diverse community of Iron Sisters, along with Iron Sisters Founder, Frances Manias.
You will hear more about this amazing group of gals as they plug in to Iron Sisters and help spread the good news of the Iron Sisterhood.
Advisory Board Members 2020-2021
Shelley A. Colter CD1, M.A., RP
Shelley has been powerlifting nationally and internationally for over a decade. She is a 2-time Canadian National Champion and 2-time Commonwealth Champion. Shelley has presented and coached at Iron Sisters Strength Camp 3 times. In addition, she has worked with members of competitive sports teams, assisting them to develop a winning mental performance.
During her 24 years as an operational officer in the Canadian Military, Shelley was educated in the use of proper training for high stress environments. She worked worldwide with the United Nations and NATO in various theatres of operation, from which she gained a unique perspective on the importance of mental strength as a key component of success on the battlefield.
Shelley now works as a registered psychotherapist and has a private practice. She helps individuals, couples and families, and specializes in clients dealing with post-traumatic stress disorder and operational stress injuries. Shelley merges her military background with her training in the field of psychotherapy to develop the philosophy of "Train Like You Fight, Fight Like You Train © " for powerlifting. Through this philosophy she assists lifters to identify mental strengths and areas for development; understand how to control negative self-talk and replace it with positive words; the importance of muscle memory and visualization; and how to regain and remain focused on competition day.
Shelley currently lives in Ottawa, Ontario, Canada where she spends her free time training, relaxing with friends and trying to understand her crazy, happily dysfunctional family.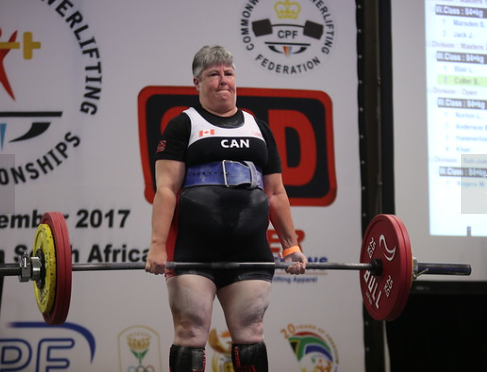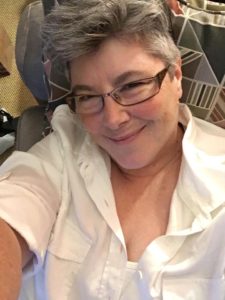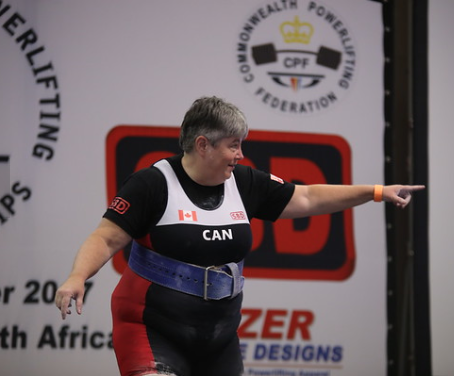 Linda McFeeters
At 46 years of age, Linda McFeeters made a decision to get off the couch and get moving. This was the beginning of her journey to shift from 'obese to fit'. And in this process, she lost over 150 pounds!
First, she completed the Hamilton Around the Bay 30 km Road Race. And then she decided she would compete in a bodybuilding competition before the age of 50.
Linda stepped on the bodybuilding stage at age 49, and en route formed the Dashing Diva's – a women's walking and fitness group, started a blog, became a speaker and was one of the original Precision Nutrition Champions and an online PN Mentor.
And then in 2011 she discovered powerlifting.
Linda is a former Canadian Powerlifting Union M2 Champion and record holder. She was the 2014 M2 72 kg NAPF Champion and record holder in the Bench Press and Deadlift and was a 72 kg Commonwealth record holder.
Linda has been a leader in our sport and her positions have included Ontario Powerlifting Association Treasurer and Board Member, Canadian Powerlifting Union Championship Secretary, Treasurer and Board Member, Chair of the NAPF Women's Committee and a member of the IPF Women's Committee.
Linda is also an IPF Category 2 International Referee and was the inaugural recipient of the Jodi Grills Iron Sisters Strong Award in 2018.
When she is not lifting or leading you can find her kicking back with her three dogs – Dallas, Dusty and Jimmy – and a glass of wine at home in Smithville, Ontario, Canada.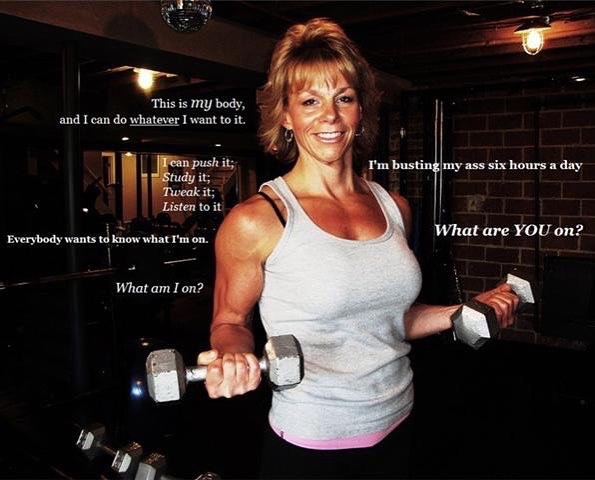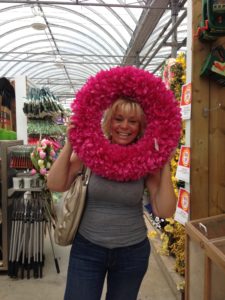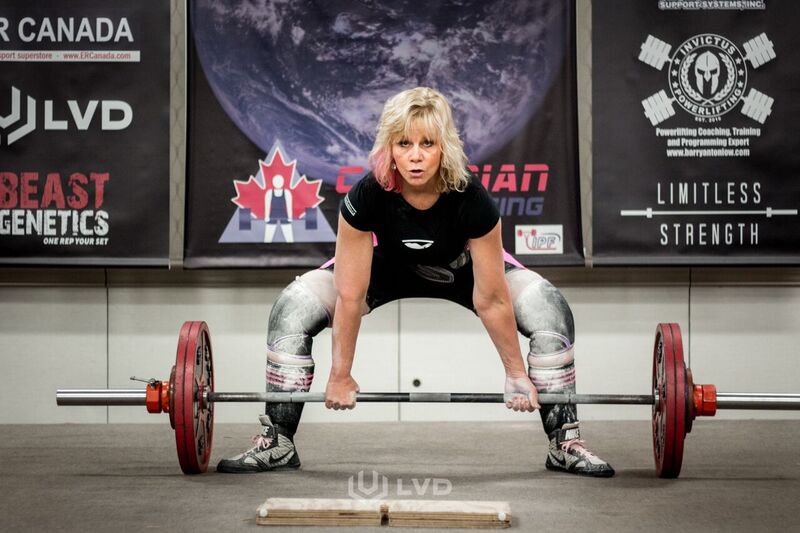 Maddie Morgan
Madeline Morgan is a 19 year old Hamilton, Ontario, Canada native who began the sport of powerlifting at age 16. Maddie came from a background of competitive team sports but fell in love with the sport of powerlifting and in two years she became a Provincial and National champion and represented Team Canada at the 2019 IPF World Championships in Sweden where she placed 6th.
Across her powerlifting career she has broken provincial and national records more than 50 times over.
Maddie currently attends the University of Ottawa. Maddie has been featured on the front page of the Hamilton Spectator, and has been recognized by local MP's, radio stations, and CHCH TV.
Powerlifting Accomplishments 
Team Canada IPF SubJunior Athlete at 2019 Worlds in Sweden
84 kg SJ National Champion 2019
84 kg SJ Provincial Champion 2018, 2019
84 kg High School Provincial Champion 2019
High School Regional and Provincial Best Lifter 
Current Squat, Bench and Total SJ OPA Provincial Record Holder
Previous Squat, Bench, and Total SJ CPU National Record Holder 
All Time Best Lifts include 138 kg Squat, 72.5 kg Bench Press, 148 kg Deadlift and a 353.5 kg Total.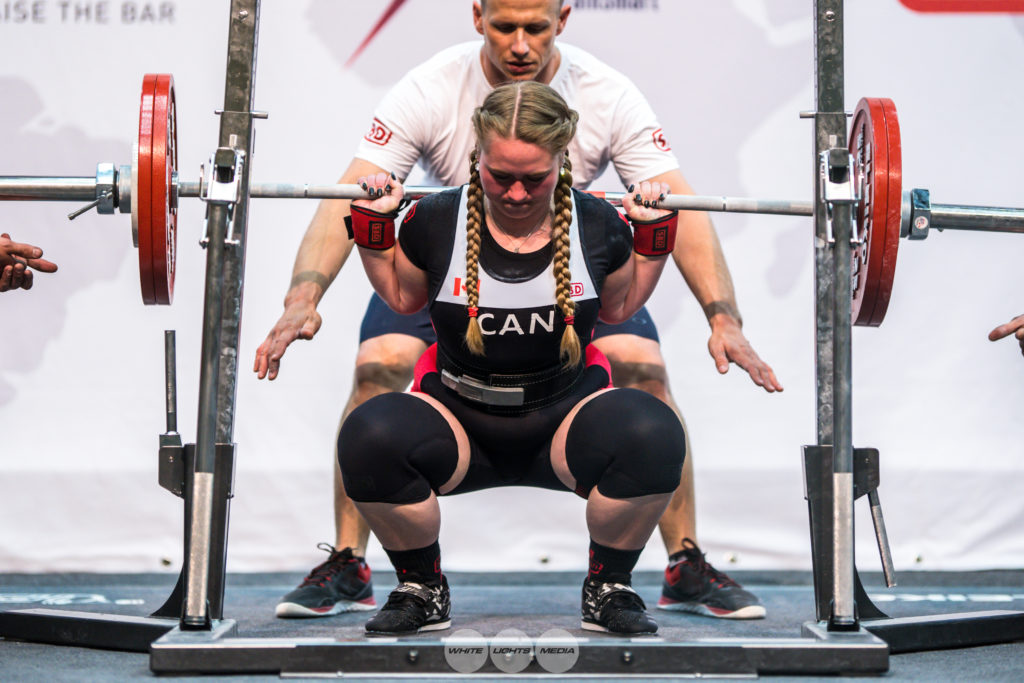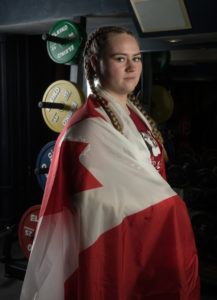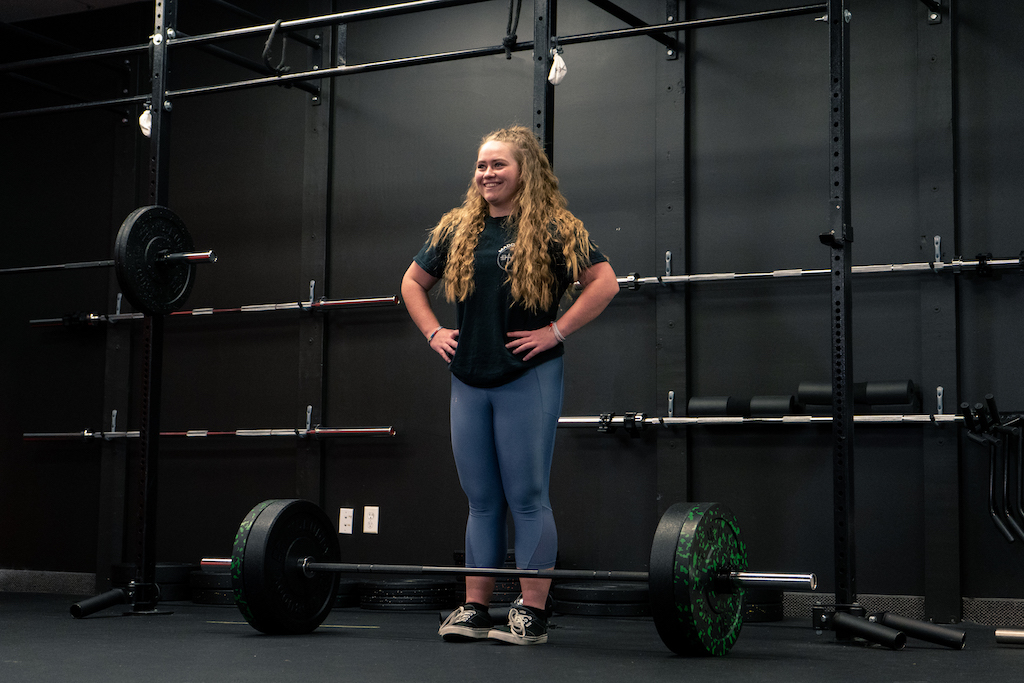 Vicky Taylor-Hood
Vicky Taylor-Hood was born and lives in Newfoundland, Canada. She spends her winters on the rugged east coast of that island and her summers riding the waves and exploring the coves of a tiny remote island in central Newfoundland. Among her interests are powerlifting, strength training, kayaking, hiking, photography, nutrition, textiles (knitting and quilting), gardening, dogs, and ice cream.
She has competed in the sport of Powerlifting at various international, national, and regional events and holds and has held numerous national records and has been National and World Champion. She has coached the Canadian National Team at World Championships, has served on the board of the Canadian Powerlifting Union and the Newfoundland and Labrador Powerlifting Association, and holds certifications to support these roles.
She believes that you get what you work for, that consistency is a learned skill that will take you anywhere, and that fitness is about being able to do more, be more, and own your space in this world, while enjoying the process and celebrating every success along the way with good people.
At heart, she is a woman who fell in love with feeling strong and who vastly enjoys sharing this passion with others and helping them cultivate strength in all aspects of their lives.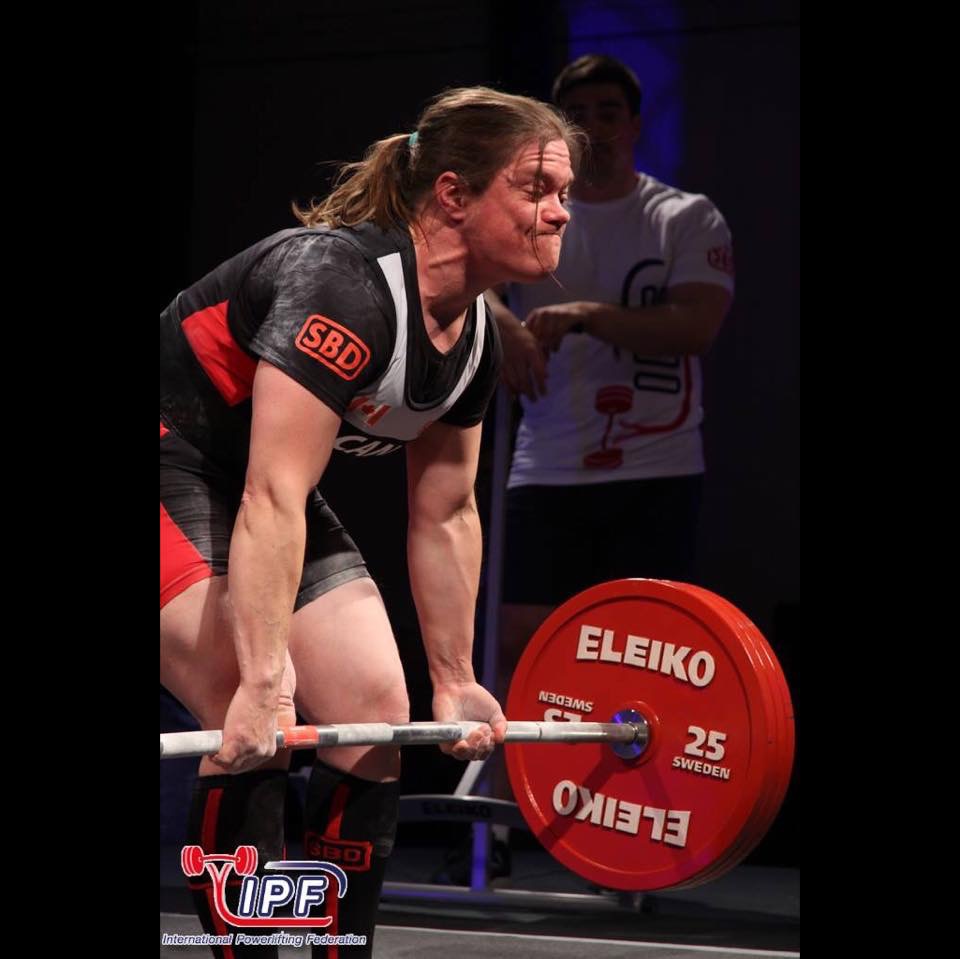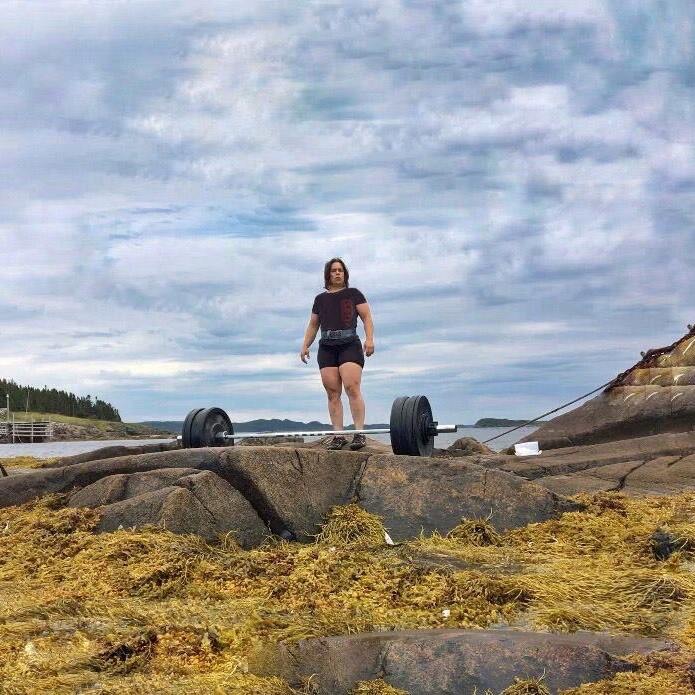 Jennifer Thompson
Jennifer is the penultimate competitor. An Eleven-time International Powerlifting Federation Champion, she is a current World Record Holder in the Classic Bench Press with a 319.6 lbs in single lift competition and 315.5 lbs in 3-Lift competition. 
With 64 World Records over 21 years of competitive powerlifting, Jennifer has a proven track record of continual improvement in the competitive powerlifting arena.
She first joined Iron Sisters at Strength Camp in 2015 and at the end of Camp she was so impacted by the event that she exclaimed, 
"We should share this experience all across America!" 
And consequently, in 2017 she helped take Iron Sisters USA Training Camps on the road and along with a number of world class coaches and lifters has helped reach over 400 women and counting.
Perhaps one of her greatest joys is that she shares her love of training (in Thompson's Gym) and competing with her entire family including husband Donavan and her two boys Brody and Tucker, all of whom have competed and won on the National stage.
Jennifer has 22 years of experience teaching math and nutrition in the US school systems, and she is the Head Coach of the Lincoln Charter High School Powerlifting Team. She is also passionate about the Not-for-Profit 'No Kid Hungry' and fundraises annually for this organization.