Iron Sisters Strength Camps
Why attend Iron Sisters™ Strength Camp?
Iron Sisters Strength Camp has continued to adapt to the growing number of women thirsting for knowledge and opportunity to learn more about this thing we call powerlifting. There's been a shift in the powerlifting universe and today we're seeing scores of women getting their hands onto barbells and hitting the platform. As a result, not only are women lifting more than ever, but more women are lifting! Iron Sisters is proud to celebrate the sisterhood of strength and the resulting impact: The sisterhood is growing, and growing stronger. More of us means that we need more opportunities – not just to compete, but to learn.
We take your powerlifting education seriously
We begin with in depth classroom lectures by World Class athletes and coaches that address all aspects of each of the the big three lifts: squat, bench press and deadlift. We emphasize hands-on coaching through dedicated training and instructional time by taking your learning from the classroom and onto the gym floor. Remember, we all get better in the squat rack, under the barbell or, on the deadlift platform. By immersing yourself in the fundamentals of powerlifting – in both theory and practice, we guarantee you will walk away a better lifter than when you started.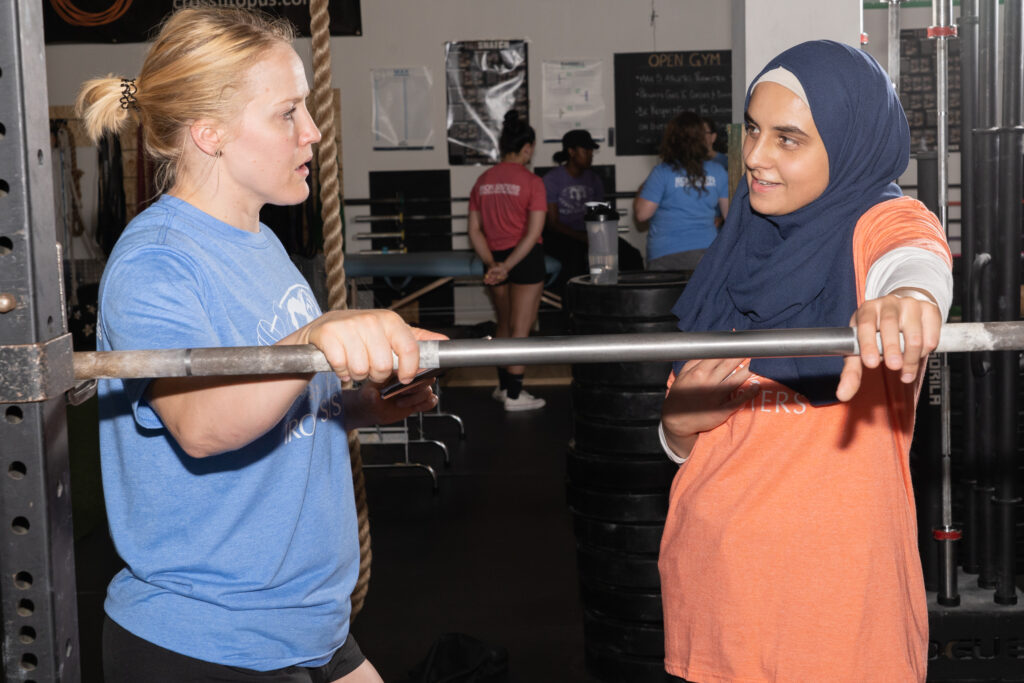 We celebrate our powerlifting family
It's no secret that to grow a community we have to nurture it. We cultivate our community by bringing together a diverse group of like-minded women; lifters of all levels and backgrounds – from powerlifting, weightlifting, StrongWoman, CrossFit, or those looking to better their strength training experience. From beginners to World Champions, all bonded in our dedication to the iron. Despite our backgrounds and experiences, our focus on community will help you become the strongest Iron Sister you can be.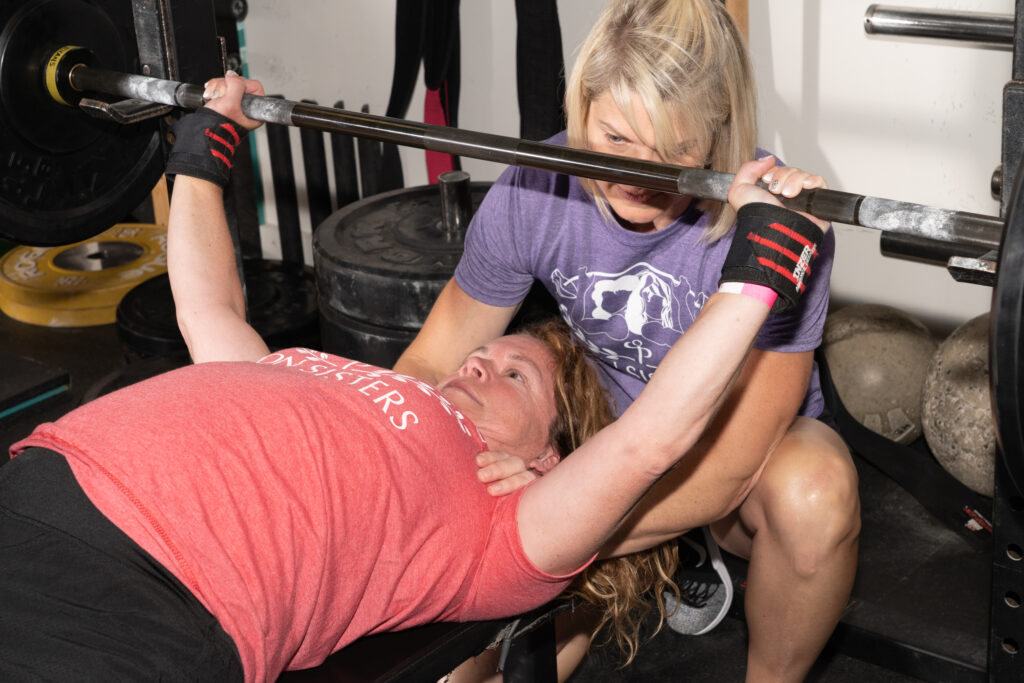 The opportunity to be coached by a group of women that are synonymous with the highest standards of success and achievement in the world, is simply mind blowing! It's not everyday that multiple champions are in the same room together, united under one purpose. And your opportunity to be motivated and mentored by them is unique to Strength Camp. Our coaches will inspire you to look for ways to become better (even when you don't think you have much to learn, change or improve). Remember, your powerlifting journey is a marathon, not a sprint. You will leave camp motivated to take your 'good to better, and your better to best': One rep, one set, one training session, one competition, one year, and even one decade, at a time.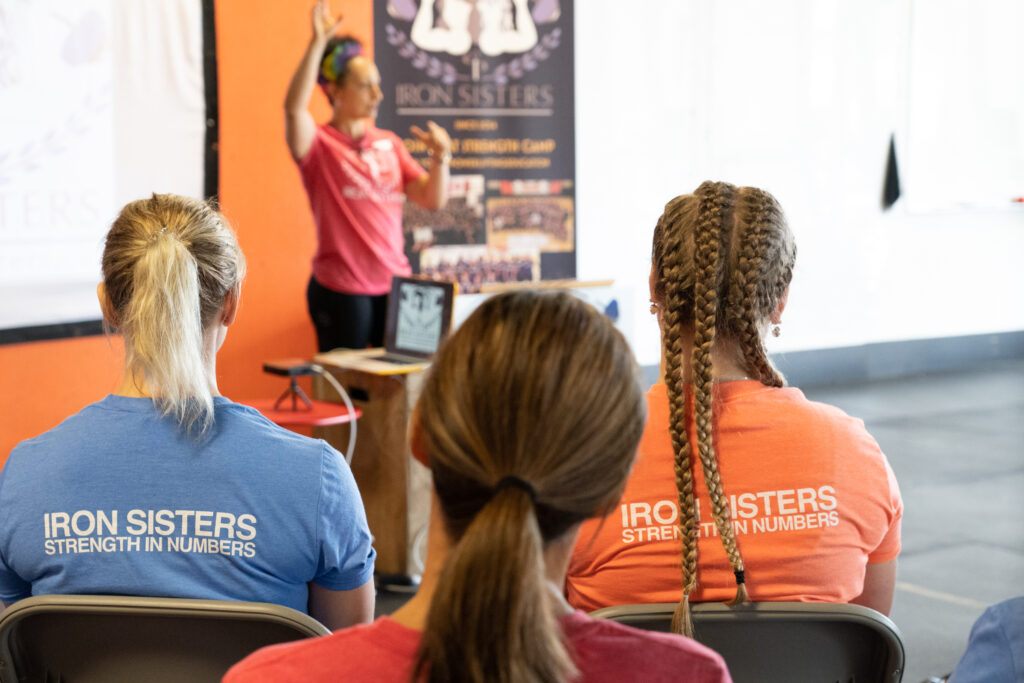 Don't attempt to pursue your powerlifting goals without giving yourself the expertise, knowledge and know-how from the strongest women in the world. 
Our Iron Sisters™ Strength Camp Coaches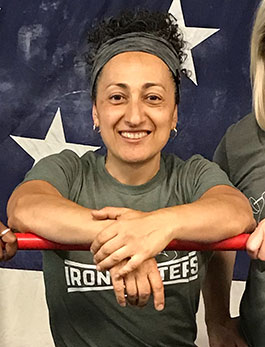 2x CPU Masters Champion
5x CBBF Bodybuilding Champion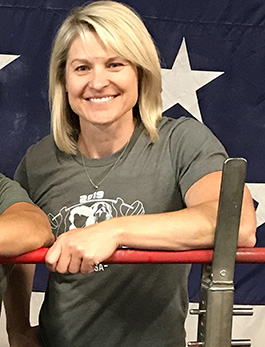 2019 IPF Hall Of Fame Inductee
4x IPF Classic Powerlifting Champion

68 World Records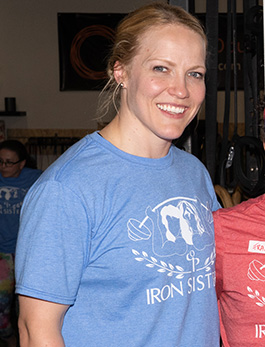 IPF World Champion (84 Kg)
16x Canadian Champion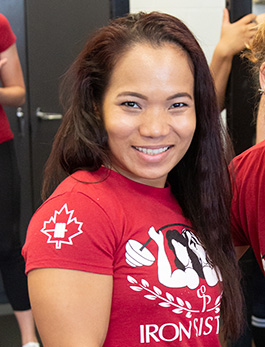 IPF World Champion (57 Kg)
IPF World Records
(57 Kg  Squat & Total)
2x Commonwealth Champion
Sample Strength Camp Agenda
Friday Night
7:00 – 9:00 pm Optional Meet and Greet Dinner
Location: tbd
Saturday (Coffee is available)
8:30 AM REGISTRATION – you will be given your exclusive Iron Sisters Strength Camp T-shirt and we ask that you wear it to camp on both days
8:55 AM WELCOME AND INTRODUCTIONS
9:20 AM Celeb Coach Presents on The Squat
10:05 AM BREAK/PREP TO SQUAT
10:20 AM TRAINING SESSION #1: THE SQUAT
12:00 PM Coaches Panel #1
OUR COACHES PANELS WILL ALLOW YOU TO ASK OUR COACHES ABOUT ANY STRENGTH AND POWER RELATED QUESTIONS YOU MIGHT HAVE
12:20 PM Lunch – provided by Iron Sisters
1:20 PM Seminar Session #1 – tbd
2:00 PM Celeb Coach Presents on THE BENCH PRESS
2:45 PM BREAK/PREP TO BENCH
3:00 PM TRAINING SESSION #2: THE BENCH
4:40 PM BREAK
4:50 PM Coaches Panel #2
5:30 PM WRAP UP 
*Optional Iron Sisters Athlete Social – to be organized by YOU, the athletes! Have fun; but remember, you are to be back in the gym bright and early tomorrow morning!
Sunday (Coffee is available)
9:00 AM RE-GROUP
9:15 AM Seminar Session #2 – tbd
10:00 AM Celeb Coach Presents on The Deadlift
10:45 AM: BREAK/PREP FOR DEADS
10:55 TRAINING SESSION #3: THE DEADLIFT
12:35 PM Lunch – provided by Iron Sisters
1:30 PM Special Presentation tbd
2:30 PM BREAK
2:45 PM Your Choice of:
Tbd Workshop with tbd;
Hands-on with Physio/ART Coach and Team;
Tbd Workshop with tbd
Squat or Bench or Deadlift Technique Troubleshooting with our Coaches
3:45 PM Coaches Panel #3
4:15 PM Wrap Up and Photos with Guest Celeb Coaches and Speaker
I still can't believe that a world champion lifter coached me yesterday; what an incredible experience.
I met a group of people who were so supportive and so encouraging and so full of knowledge that it gave me the push I needed to pursue lifting more seriously.
Join us at Iron Sisters™ Strength Camp!
Due to the Coronavirus (COVID-19) pandemic, we're rescheduling our 2020 camps to ensure the safety of all Iron Sisters™ Strength Camp participants. Keep up to date by signing up to our newsletter below.
*All prices in Canadian Dollars
Full Experience
The seminars, the hands-on training and
advice from the Iron Sisters Camp Coaches.
All Seminars and Q&A Sessions

Hands-on Training with Coaches
Sideline Stream
For those who want to experience
Strength Camp without the training portions.
All Seminars and Q&A Sessions
Livestream
Attend strength Camp from
wherever you are in the World!
All Seminars and Q&A Sessions